The 8th Emirates Biennial Physiotherapy Conference took place 15-16 October 2022 in Dubai, UAE.
Organised by the Emirates Physiotherapy Society (EPS), the event attracted more than 430 participants, who heard presentations from 22 speakers from 10 countries/territories. In addition, keynote speakers ran four pre/post workshops, and 20 posters were presented. 
The conference programme highlighted recent updates on physiotherapy practice in several areas including, musculoskeletal disorders, sports injuries, and chronic pain. The conference had the support of the Sheikh Hamdan Bin Rashid Al Maktoum Award for Medical Science, health authorities in the UAE, and two physiotherapy academic programmes. In addition, there were 14 sponsors and exhibitors.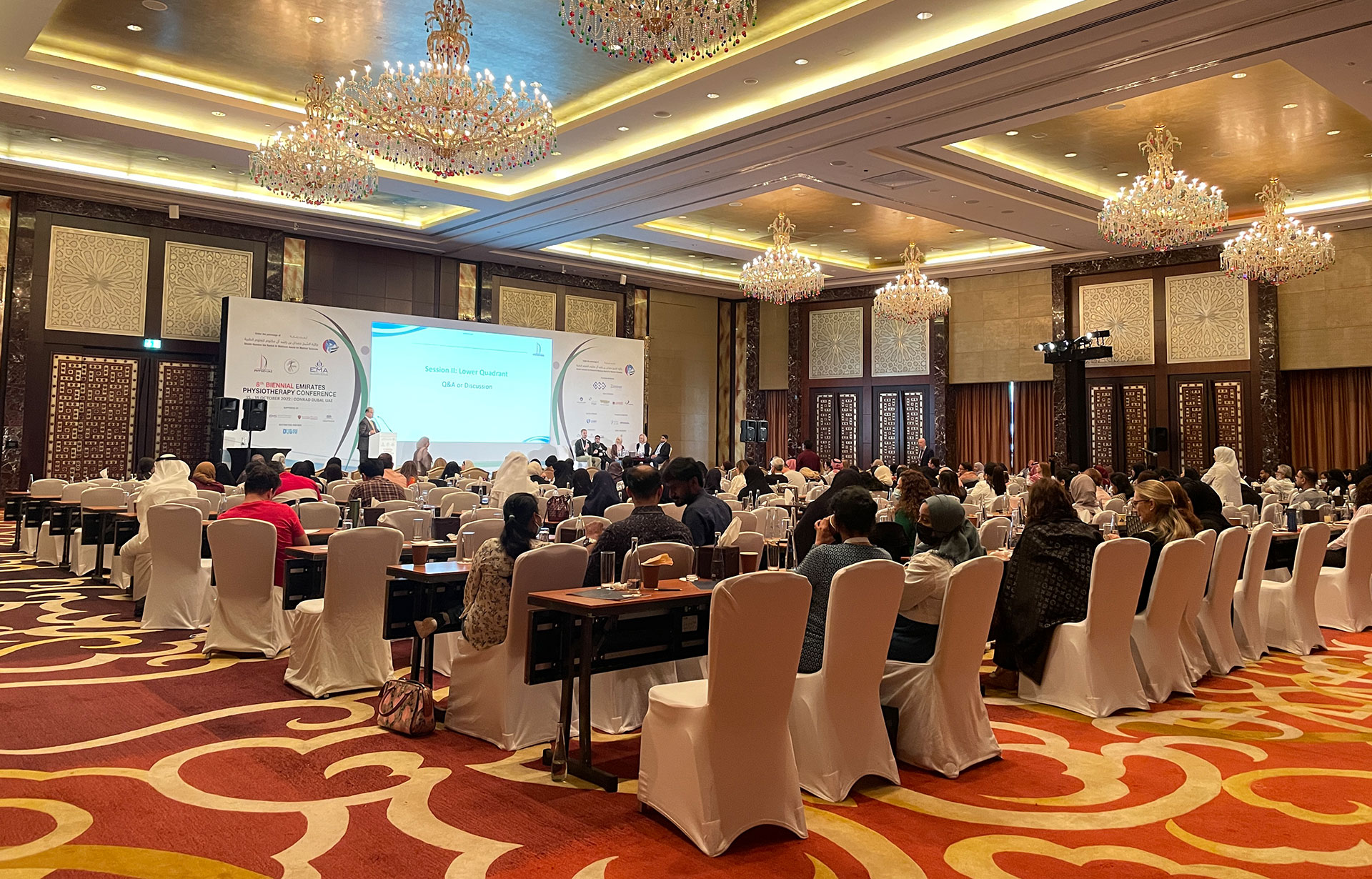 Tracy Bury, World Physiotherapy deputy chief executive officer, spoke in the opening ceremony and contributed to a discussion panel on direct access. She said: "It was obvious how delighted people were to be back in person sharing, networking and learning together. The conference had a good level of engagement with physiotherapists from neighbouring countries/territories, and they are all really excited that the World Physiotherapy congress is going to be in Dubai next year, a first for the Gulf region.
"Direct access is an important issue for many of our member organisations. How this is progressed needs to be seen in the context of the complexities of different health care systems, education standards, regulation and cultural contexts, and we certainly had a lively discussion panel. Whilst in Dubai, I was also able to join Naima Saleh, the EPS President, in an important meeting with the local regulatory authority to address a number of local concerns and lay the groundwork towards direct access."
Watch delegates at the 8th Emirates Biennial Physiotherapy Conference