Mandie Thomas, a cardiorespiratory physical therapist from London, decided to make the journey this way to mark the conclusion of her term as vice president of the International Confederation of Cardiorespiratory Physical Therapists (ICCrPT), following eight years in the role.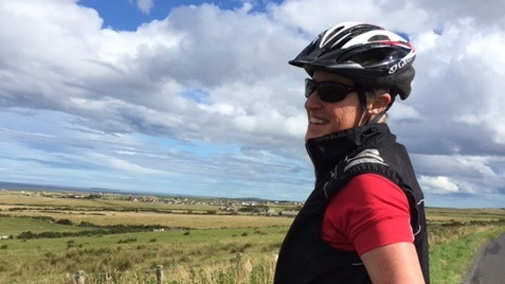 The journey took nine days and, along with her partner and a friend in a support van, Mandie cycled through France and over the Jura mountains. Along the way they met a mammoth and a cave man!
After cycling over the mountains and coping with rain, wind and hail, Mandie and her partner arrived in Geneva the day before congress. Hazardous conditions on the last day forced Mandie to complete the final 30km descent from the Jura in the support van.
Watch Mandie talk about her journey:
Catch up with Mandie's diary on Twitter @MandieT_Physio