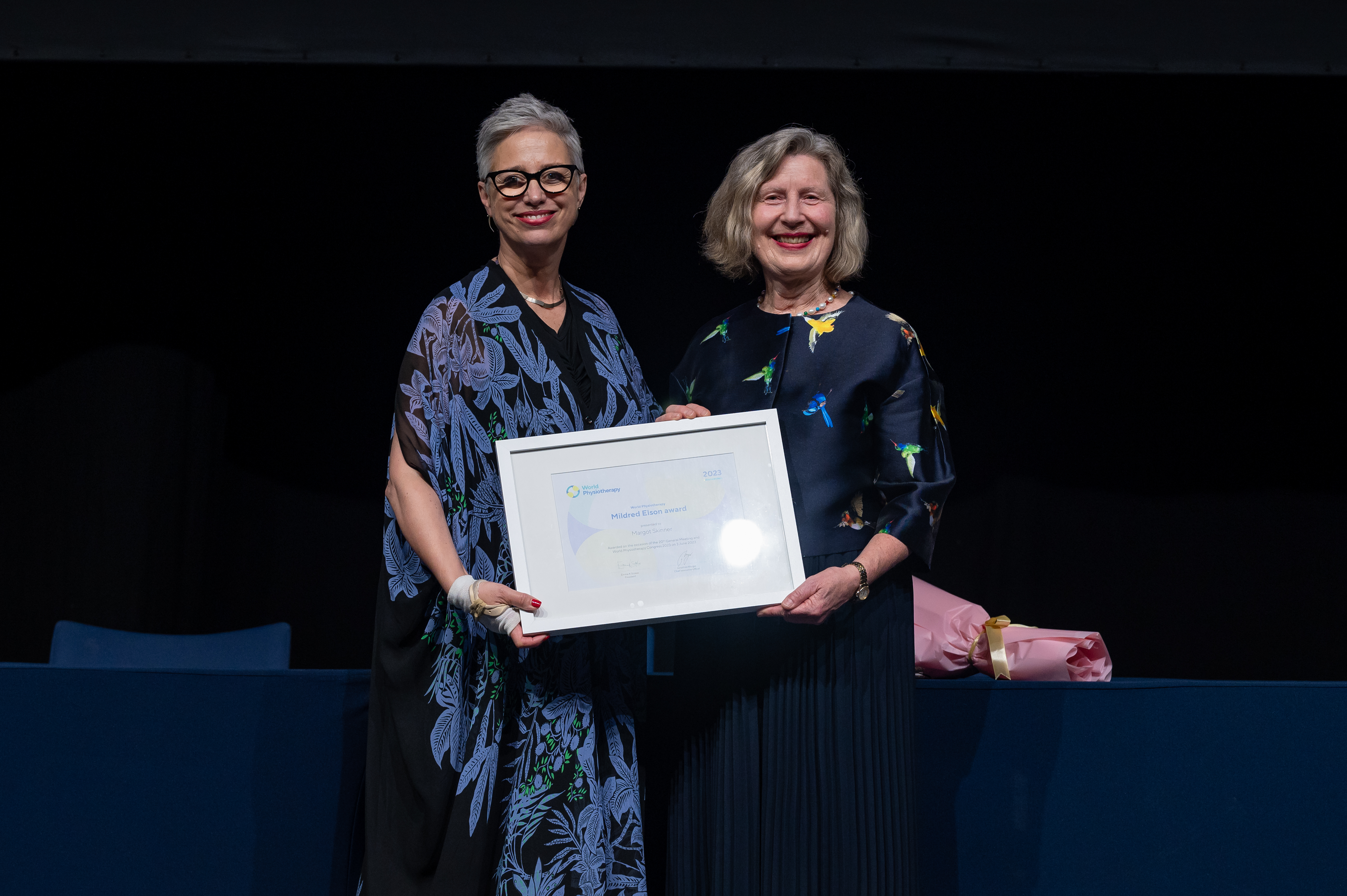 New Zealand physiotherapist Margot Skinner has been awarded World Physiotherapy's highest honour for her outstanding contribution to the physiotherapy profession as a clinician, teacher, and researcher. 
After announcing the Mildred Elson award at the 20th General Meeting in Dubai, United Arab Emirates, on 31 May 2023, Margot's contribution was recognised before more than 2,000 physiotherapists at the World Physiotherapy Congress 2023 in Dubai, United Arab Emirates. 
Margot's career as a physiotherapist, clinician, educator, and researcher spans more than 50 years. She was World Physiotherapy vice president, 2015-2019, regional executive board member for the Asia Western Pacific (AWP) region, 2007-2015, and was chair of AWP region, 2003-2007. She also served two terms as president of Physiotherapy New Zealand.
Margot has always been a strong advocate for the physiotherapy profession to be in a position to control its own body of research. This requires opportunities to develop degree-based entry level education and postgraduate programmes. In the early 1990s, Margot led the drive for degree-based education to become a reality at the University of Otago in her home city of Dunedin, New Zealand. She has since worked with colleagues in many other countries/territories, particularly in the AWP region, to support the development of entry level physiotherapy education and for the education to meet international guidelines. The concept of an accreditation process was developed while Margot was World Physiotherapy vice president and she was the inaugural chair of the accreditation committee.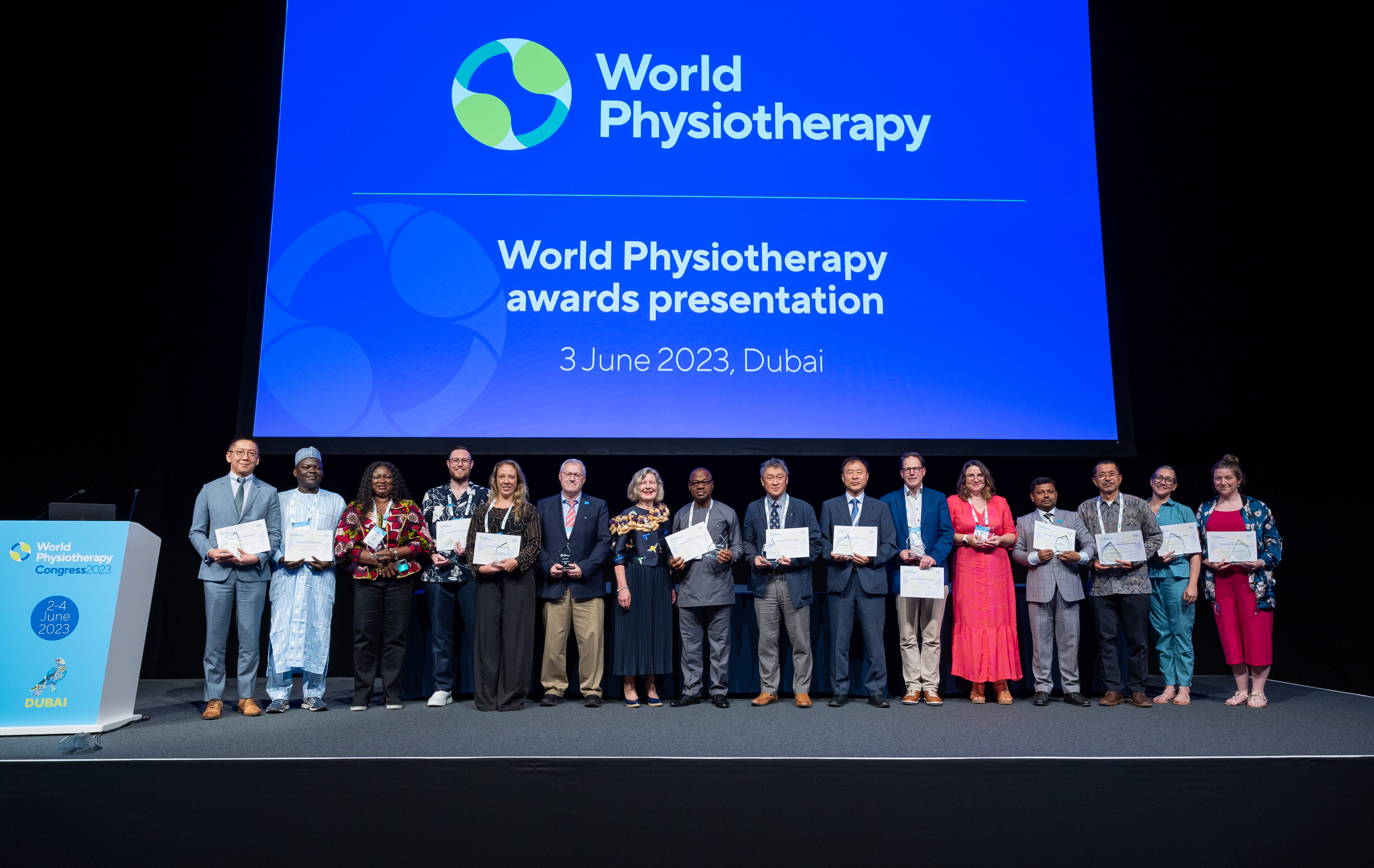 Other awards 
The Mildred Elson award was one of a range of honours presented at the World Physiotherapy Congress 2023 in Dubai to physiotherapists who have made an outstanding contribution to their profession at an international level.