Rehabilitation in health systems was a focus at the recent World Health Assembly, WHA76.
WHA76 took place in Geneva, Switzerland, 21-30 May 2023, where a resolution on strengthening rehabilitation in health systems was passed on 27 May 2023.
Jonathon Kruger, World Physiotherapy chief executive officer, said: "This is a great milestone in the rehabilitation field and a great achievement for all stakeholders involved in supporting the implementation of rehabilitation services globally as an essential part of universal health coverage."  
World Physiotherapy provided a statement to WHA76 calling on all governments to foster the development of rehabilitation services to address individual and population needs. The statement also welcomed WHO's support for national efforts to strengthen health systems by providing comprehensive rehabilitation services.
In addition, as a member of the World Health Professions Alliance (WHPA), World Physiotherapy was a signatory to a statement to WHA76 on strengthening WHO preparedness for and response to health emergencies was delivered by International Council of Nurses during WHA76.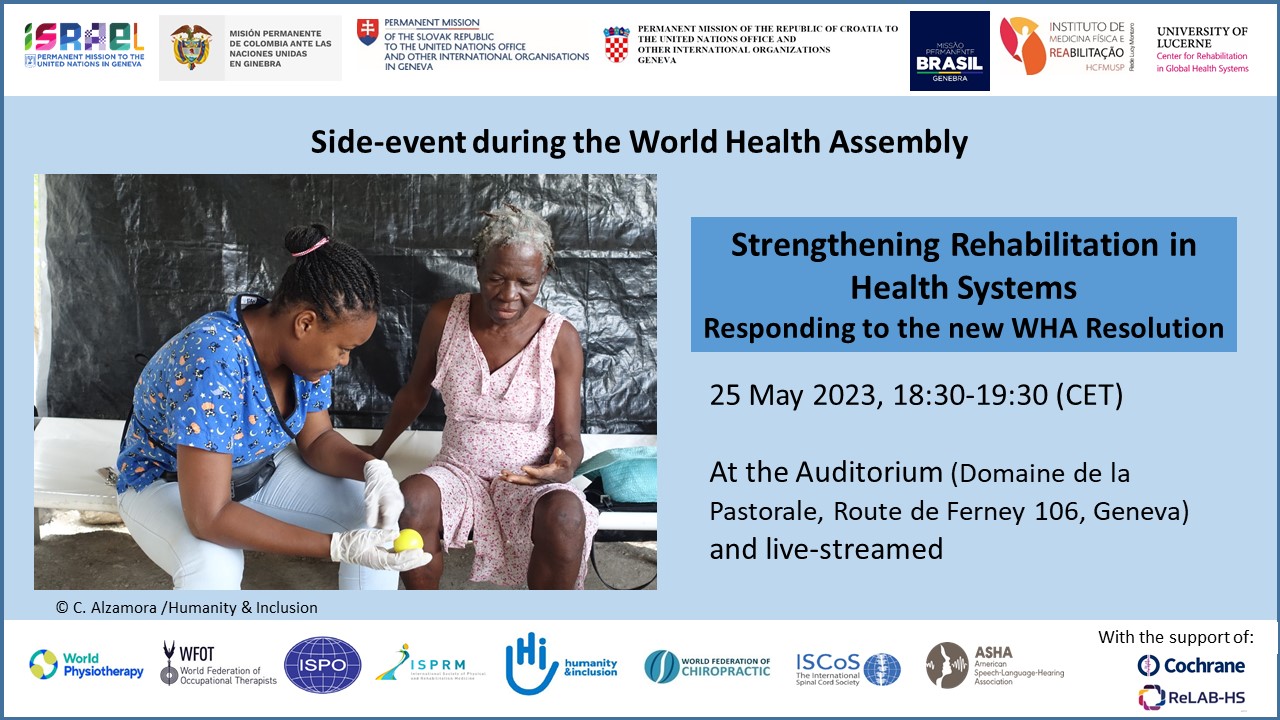 World Physiotherapy, in collaboration with several member states and international NGOs, also held a side event, Strengthening Rehabilitation in Health Systems – Responding to the new WHA Resolution, on 25 May 2023. Presenters at the side event discussed different strategies to implement the first-ever resolution on rehabilitation adopted by WHA76. 
The side event was co-organised by: 
The side event was also supported by Cochrane and the ReLAB-HS Consortium.