The meeting was part of a project, Strengthening Rehabilitation Services in Health Systems (SRSHS), to establish physical therapy services and raise awareness of rehabilitation services to improve the quality of life for people in Tajikistan.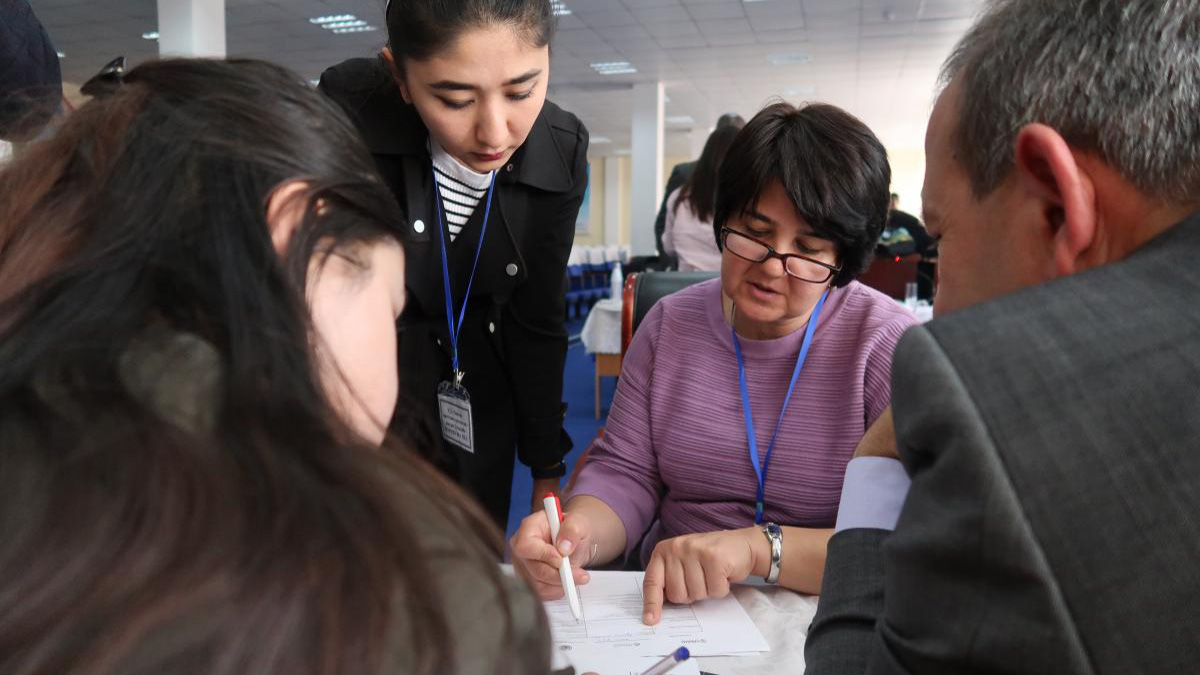 WCPT consultants Heather Dawson and Ann Nicholson delivered presentations on a number of topics, including:
international definition of physical therapy
physical therapy in practice and academia
physical therapy competencies
development
The presentations were well-received from delegates at the meeting, including representatives from: Caritas, ICRC Moveability Foundation, Institute of Medical and Social Expertise and Disability Rehabilitation, National Medical Rehabilitation Center, Ministry of Health and Social Protection, Republican Center of Disabilities for Children, Republican Medical College, State Enterprise of Prosthetic Orthopedic Plant (SEOP), WHO.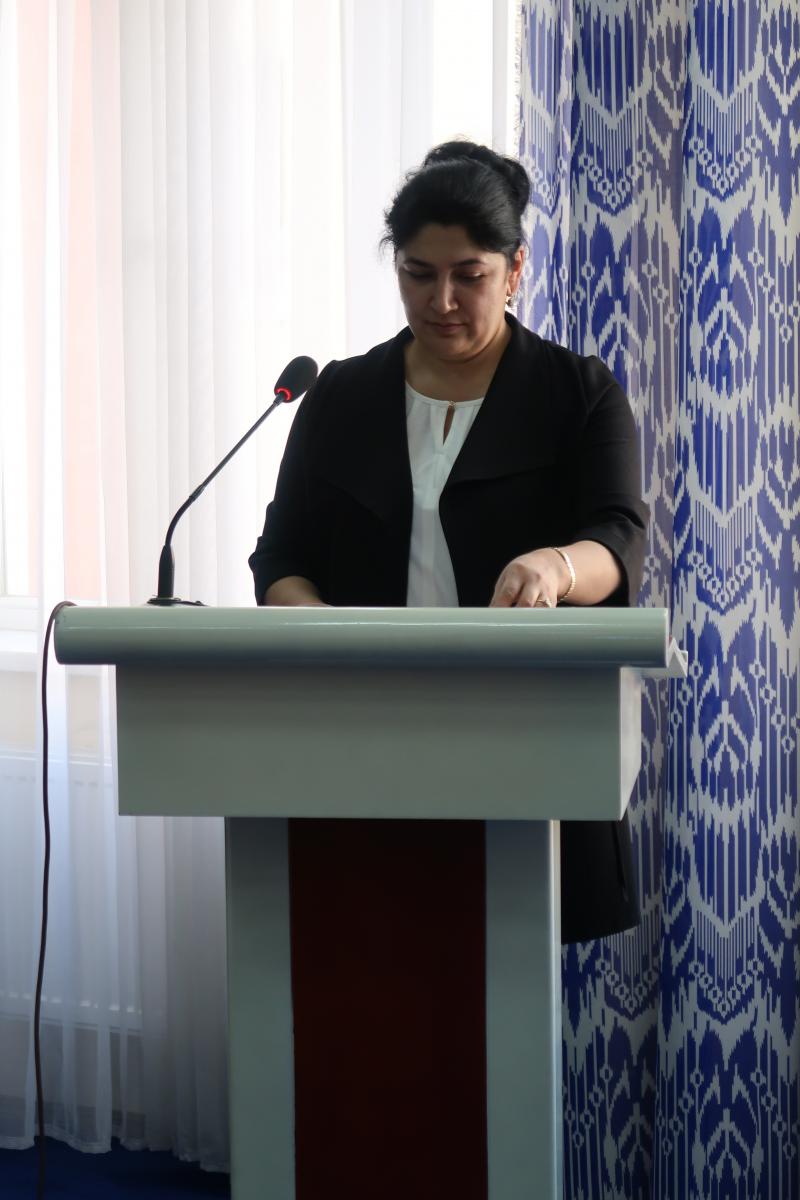 Ashurian Shahlo, Director of the Republican Medical College (RMC), said: 'I want to express my gratitude to WCPT and UCP Wheels for sharing their knowledge and experience. Here in Tajikistan, we are in high need of physical therapy specialty and this project will help the sector develop in the future.
'We are happy to be part of the curriculum working group and look forward to working with our colleagues in medical and rehabilitation services to review and make changes to the curriculum. Within one year of the implementation of the project, the working group will develop and submit for approval a new curriculum for physical therapy to the Ministries of Education and Science and Health and Social Protection.'
Sidy Dieye, WCPT Head of Programmes and Development, said: 'This was a successful start to our project. The WCPT consultants delivered a series of engaging and informative presentations that helped people understand the importance of developing physical therapy education that meets WCPT standards and meets the needs of the Tajik people.
'We had two objectives for the stakeholders' meeting: to create an outline curriculum and to establish a working group to develop and shape the curriculum that meets the needs of people in Tajikistan. It was great to see how all the stakeholders collaborated to identify the curriculum content and make best use of those people in Tajikistan who are already trained in physical therapy.
'I look forward to hearing from the curriculum working group about progress on the name, content and length of the course.'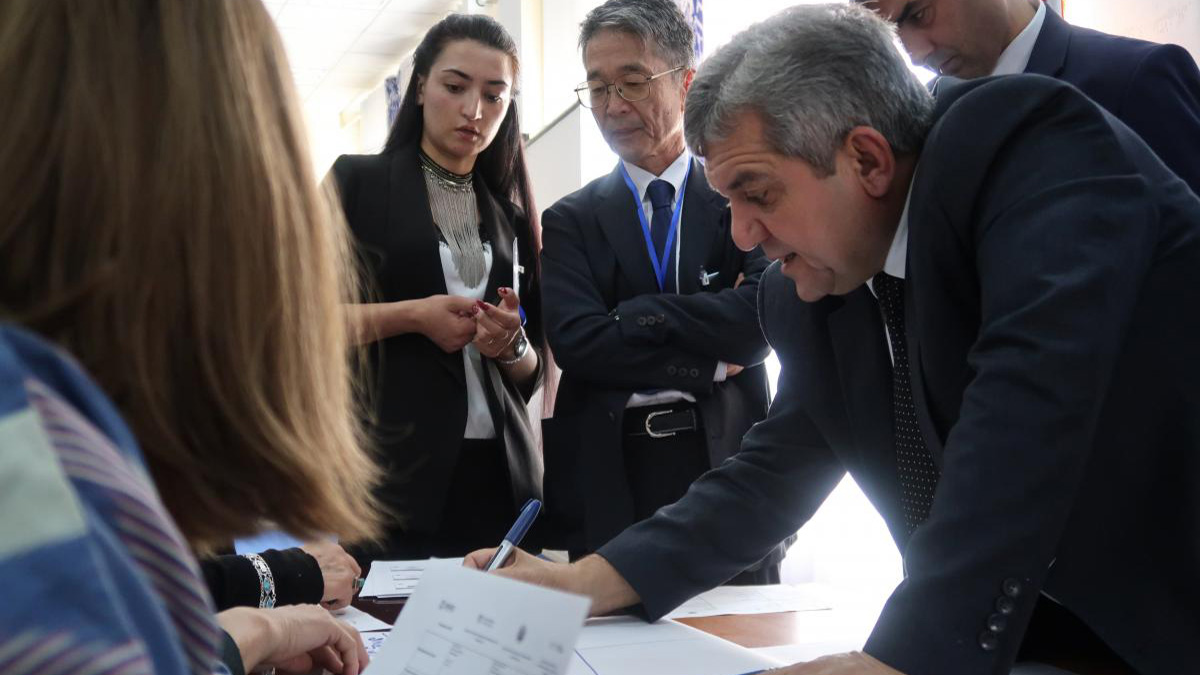 Funded by USAID, SRSHS is a collaboration between UCP Wheels for Humanity and WCPT and is supported by the Republican Medical College of Tajikistan, Ukrainian Association of Physical Therapy, and the Ukrainian National Assembly of People with Disabilities. The project will run until mid-2022.
Members of the curriculum working group:
Nekbakht Abdurahimova, teacher, RMC
Zubaidullo Azizzoda, Deputy Director, RMC
Boymurodov Bobomurod, Deputy Director, Republican Center of Children's Rehabilitation
Amonullo Goibov, Head of Department, RMC
Navruz Jafarov, UCP Wheels project coordinator in Tajikistan
Abdurashid Kurbanov, ICRC Moveability Foundation
Jamoliddinovich Pulatov Kamol, Head of Resources, Education and Postgraduate Studies, Research Institute of Medical-Social Expertise and Rehabilitation of Disabled People
Iskandarova M.M., teacher, RMC
Ismoil Mahmudov, Deputy Director, Training and Educational Complex of Social Work and Innovation
Elena Mukhtarova, WHO
Jumakhon Muminov, Deputy Director, RMC
Umeda Munavvarova, Caritas Germany
Representative of the Ministry of Education and Science
Representative of the Ministry of Health and Social Protection
Shohsanam Sharipova, physical therapy assistant, SEOP
Parvona Sheraeva, physical therapist, National Medical Center
Tatsuo Tsuchio, JICA volunteer based at RMC   
Nargis Vakhidova, Head of Rehabilitation Unit, National Medical Center