World Physiotherapy has learned of the death of David Teager, whose vision and focus helped shape the development of our five regions and physiotherapist education for visually impaired students.
David served the World Confederation for Physical Therapists (WCPT) in a number of roles: second vice president 1982-88, first vice president 1988-91, vice president 1991-95. At the general meeting in Washington in June 1995, he was elected as president and served until 1999.
During the 1990s, David played a key role in stewarding the transition of the standard liaison committee of physiotherapists into becoming WCPT's Europe region.
David was a member of the Chartered Society of Physiotherapy (CSP) and a former chair of its council. 
He was the chair of the CSP organising committee for WCPT's congress in London in 1991, where he welcomed Queen Elizabeth II to the event.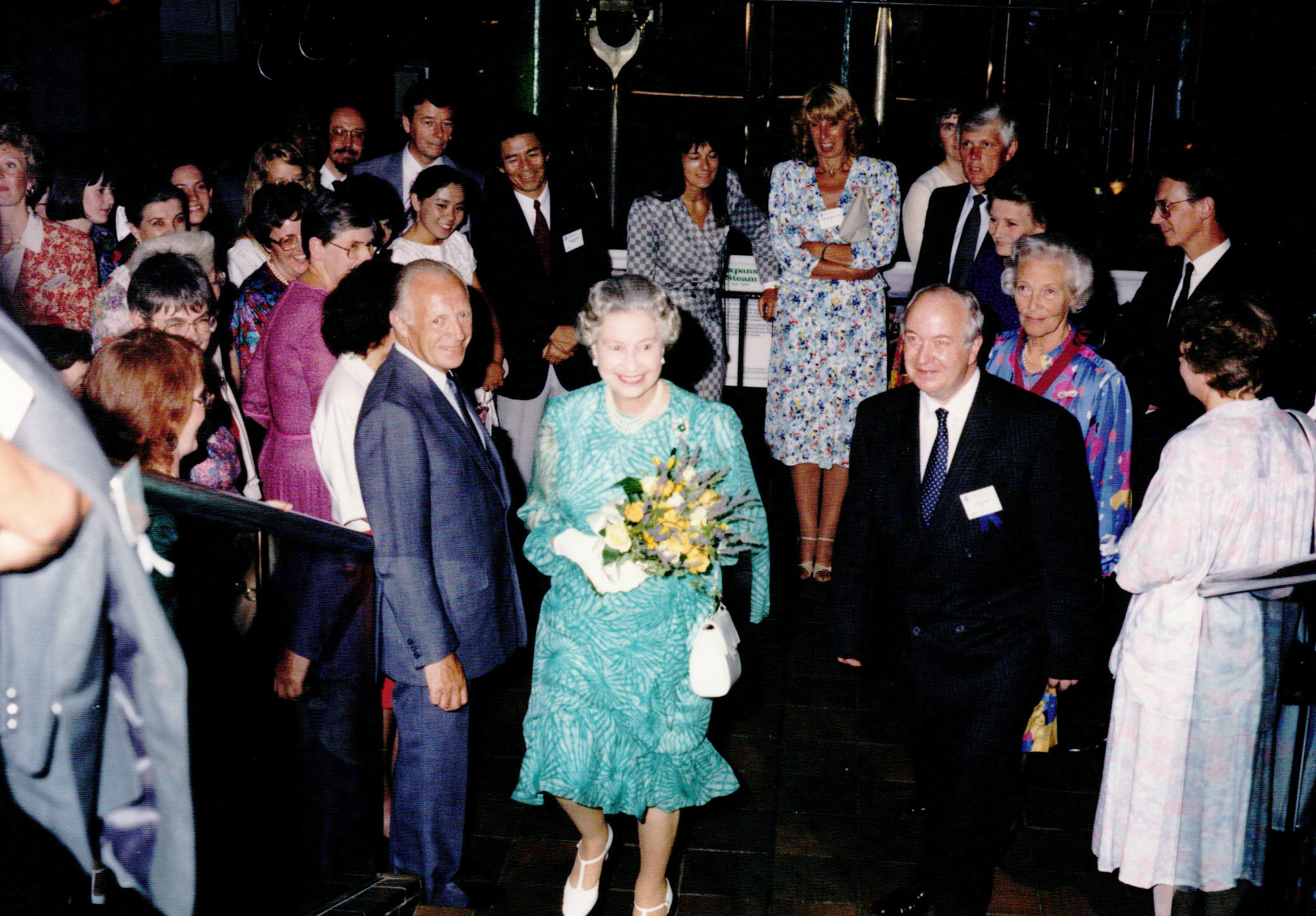 Emma Stokes, World Physiotherapy president, said: "David was a giant. And such an enormously important person in my life – both personally and professionally. He was influential in the CSP as well as the Irish Society of Chartered Physiotherapists (ISCP), which became a separate professional organisation when he was vice chair of the CSP council." 
David was the head of the RNIB (later North London) School of Physiotherapy and advised a number of institutions about the development of physiotherapist education programmes for visually impaired people.
Brenda Myers, former WCPT secretary general, said David had been very supportive and helpful when she moved to the UK from Canada in 1995 to start her new role.
"David was a diplomat, a proud physiotherapist, and a consummate storyteller.
"His intimate knowledge of WCPT and its founding principles, memory for people and events, sense of humour and his ability to weave a compelling story made for an entertaining orientation, when I joined WCPT as secretary general in 1995, and established the foundation for a long friendship. 
"These same qualities helped win the hearts and minds of professional leaders around the world and contributed to achieving the objectives of growing WCPT member organisations and moving physiotherapy forward as a truly global profession.
"His legacy as a physiotherapist and a leader of WCPT includes helping establish the regions, strengthening the relationship between individual member organisations and their relevant region, and bringing the management of congress in-house.
"The ethical principles were revised, WCPT Articles of Association were revised to adopt the principle of one vote per member organisation, the first declarations of principle and position statements on a range of education and practice matters were agreed, collaboration with WHO grew particularly in the area of community based rehabilitation and care of the elderly, a series of courses for physiotherapists was established with the International Rehabilitation Council on Torture and with the International Institute on Aging (UN-Malta), World Physical Therapy Day was established and an international description of physiotherapy was developed and agreed.  
"David loved meeting people and socialising with colleagues over a good meal – dinner together was a key part of any meeting/event. Whether greeting colleagues, WCPT staff members, Queen Elizabeth II at the WCPT congress in 1991, or Emperor Akihito of Japan at the WCPT congress in 1999, he was unfazed and was comfortable sharing experiences and stories.
"Beyond the profession, David loved music and he especially loved his family, taking great pride in the accomplishments of his children and grandchildren."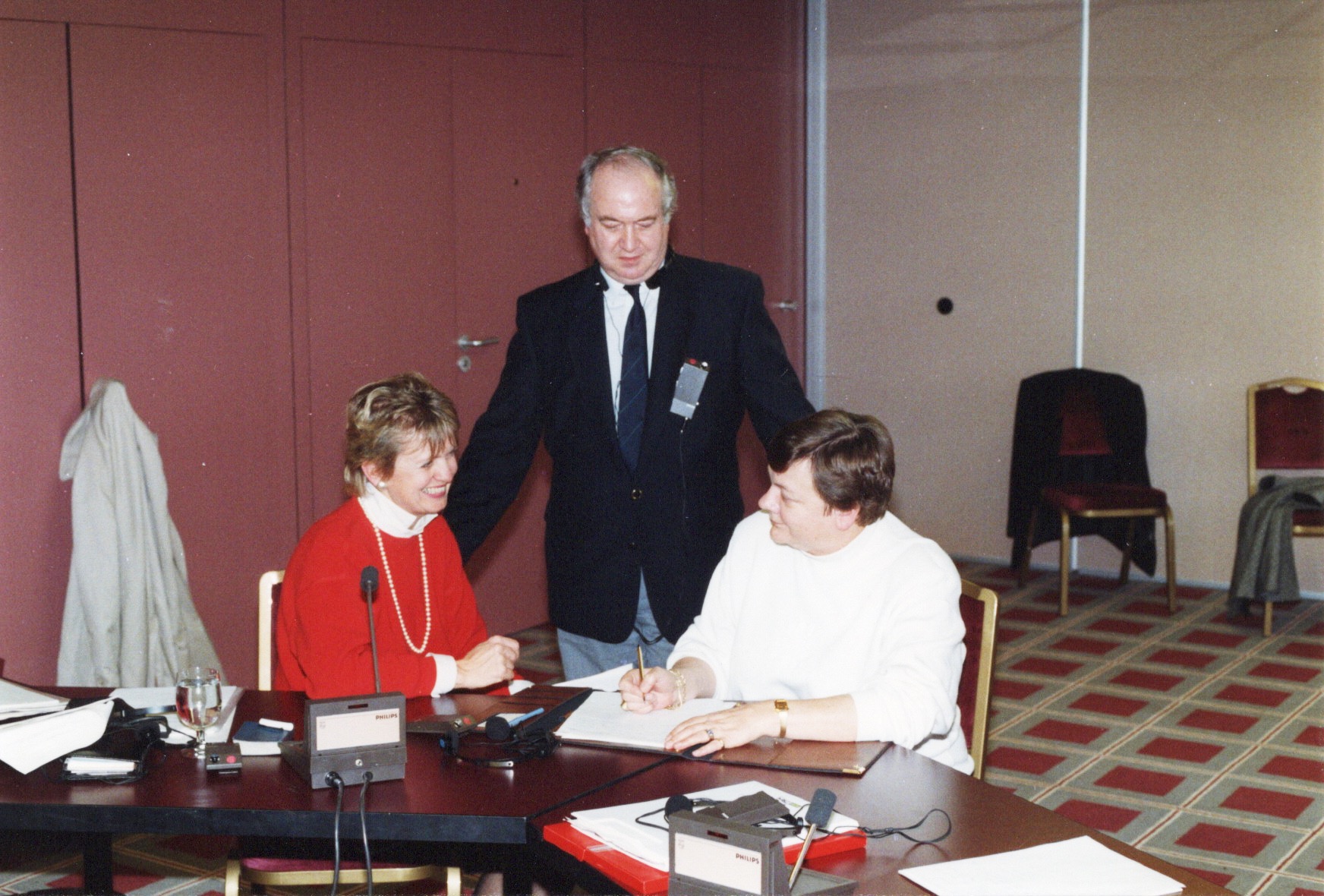 Elisabeth Haase, who worked with David at the standard liaison committee of physiotherapists, said: "I worked with David in the capacity of general secretary and later chairman of the standing liaison committee for physiotherapy within the European Union. From 1983 until I retired in 2009, we attended meetings, conferences, general meetings, executive meetings all over the world and in many European capital cities.
"We continued to meet when I was appointed as a presiding officer for WCPT general meetings and David participated as an honorary past president.
"We worked side by side for so many years in international cooperation for the physiotherapy profession, and we were in tune about the subjects we dealt with. 
"We were very eager to promote the profession in every aspect, to harmonize the education of the physiotherapists in order to meet the requirement of the free movement of the professionals in Europe. 
"We seldom had any disagreement and, despite the cultural differences, we worked in harmony. We often wrote notes from meetings and letters to authorities in the cafeteria in the airports before we both had to go in different directions home.
"David wrote to me recently that he had so many good memories of our many, many meetings and working together on things we felt so deeply about."
Margot Skinner, former WCPT vice president, said: "I remember him as a kind-hearted person but always with a sense of humour. He worked hard to promote the profession globally and encourage associations from developing countries to join the global profession."
António Manuel Fernandes Lopes, Order of Physiotherapists president, said: "I remember David Teager's personal qualities and sense of humour, which made our friendship easy. 
"We met in 1977 and since that date, he has become one of my references, as a professional leader, and an essential advisor in the moments when we had to make decisions relevant to the future of our profession in Portugal. 
"I'm a witness of his international influence, at a European level, where we have worked together, but also when he served the world organisation." 
Rob Jones, who knew David through the CSP and the RNIB (later North London) School of Physiotherapy, said: "David was a great advocate for visually impaired physiotherapy students. He was the school's principal from 1971 until it closed in 1995.
"The school took blind and partially sighted students from many countries, including more than 15 countries from the Commonwealth, and David was a great advocate for this and worked to recruit students from overseas.
"He was committed to ensuring high quality training was provided for blind and partially sighted physiotherapists, and he increased the scope of clinical practice for students. He was a great advocate and support for blind and partially sighted physiotherapists in the NHS and in the private sector.
"He had a great sense of humour and was very approachable and easy to get on with. He was jovial and amiable. He had a straightforward manner and could be very persuasive in bringing people together and advocating for physiotherapy."
Photo gallery includes images from the World Physiotherapy archive and Marten Poot