Rehabilitation education in central Asia and eastern Europe is the focus of a report recently published in English and Russian by WHO.
The English and Russian versions of the report are the outputs of the first ever multistakeholder meeting, hosted by WHO regional office for Europe in June 2022, on the development of rehabilitation education in central Asia and eastern Europe. The meeting was organised in partnership with World Physiotherapy, World Federation of Occupational Therapists (WFOT), and International Society for Prosthetics and Orthotics (ISPO).
The meeting was delivered in a hybrid format, in-person and online, at WHO's regional office in Copenhagen and attracted 85 participants, including:
53 government officials from nine countries/territories (Armenia, Azerbaijan, Georgia, Kazakhstan, Kyrgyzstan, Tajikistan, Turkmenistan, Ukraine, Uzbekistan)
eight representatives from seven international organisations
18 WHO staff members (rehabilitation focal points from nine country offices, eight representatives from the regional office for Europe and one representative from WHO headquarters)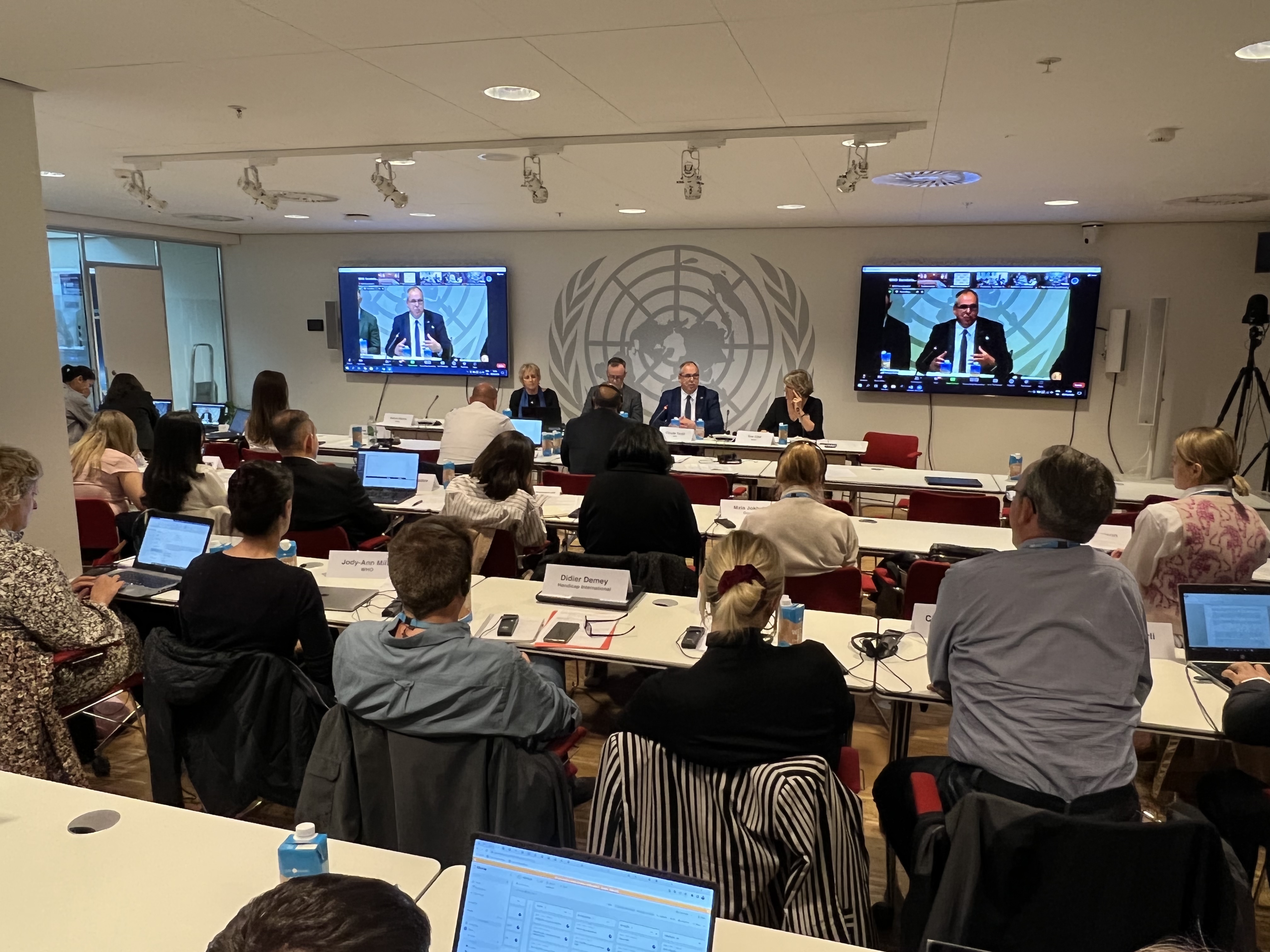 Jonathon Kruger, World Physiotherapy chief executive officer, said: "The meeting was the culmination of many years of preparatory work by the World Physiotherapy team in central Asia and eastern Europe. It showcases how we are embracing opportunities to lead on the global stage.
"Contemporary physiotherapy does not exist in this part of the world, and there is a poor understanding of best practice rehabilitation.
"We have an opportunity to develop the physiotherapy profession in central Asia and eastern Europe, increase the reach of World Physiotherapy and its member organisations, and deliver lasting and valuable impact to millions of people through exposure to how physiotherapy can transform lives and improve global healthcare." 
The objectives for the meeting were to:
identify strategies to build political support and leadership for educating rehabilitation professionals in the targeted countries/territories
establish a roadmap for competency-based education for rehabilitation professionals, harnessing regional partnership and drawing on lessons learned from shared experiences
identify next steps for strengthening education of rehabilitation professionals in the countries/territories of the region.
Sidy Dieye, World Physiotherapy head of programmes and development, said: "This meeting was an important milestone as global rehabilitation professional associations came together for the first time in a partnership to push the agenda of rehabilitation workforce development in low and middle income countries."
Participants at the meeting worked together toward producing a roadmap for developing rehabilitation education in the nine attending countries/territories.