Poland was the destination for World Physiotherapy's first international business trip since the COVID-19 pandemic was declared in March 2020. 
Organised by the Polish Chamber of Physiotherapists (KIF), the two-day trip was designed to mark the anniversary of the chamber's membership of World Physiotherapy and to discuss future collaborative activities.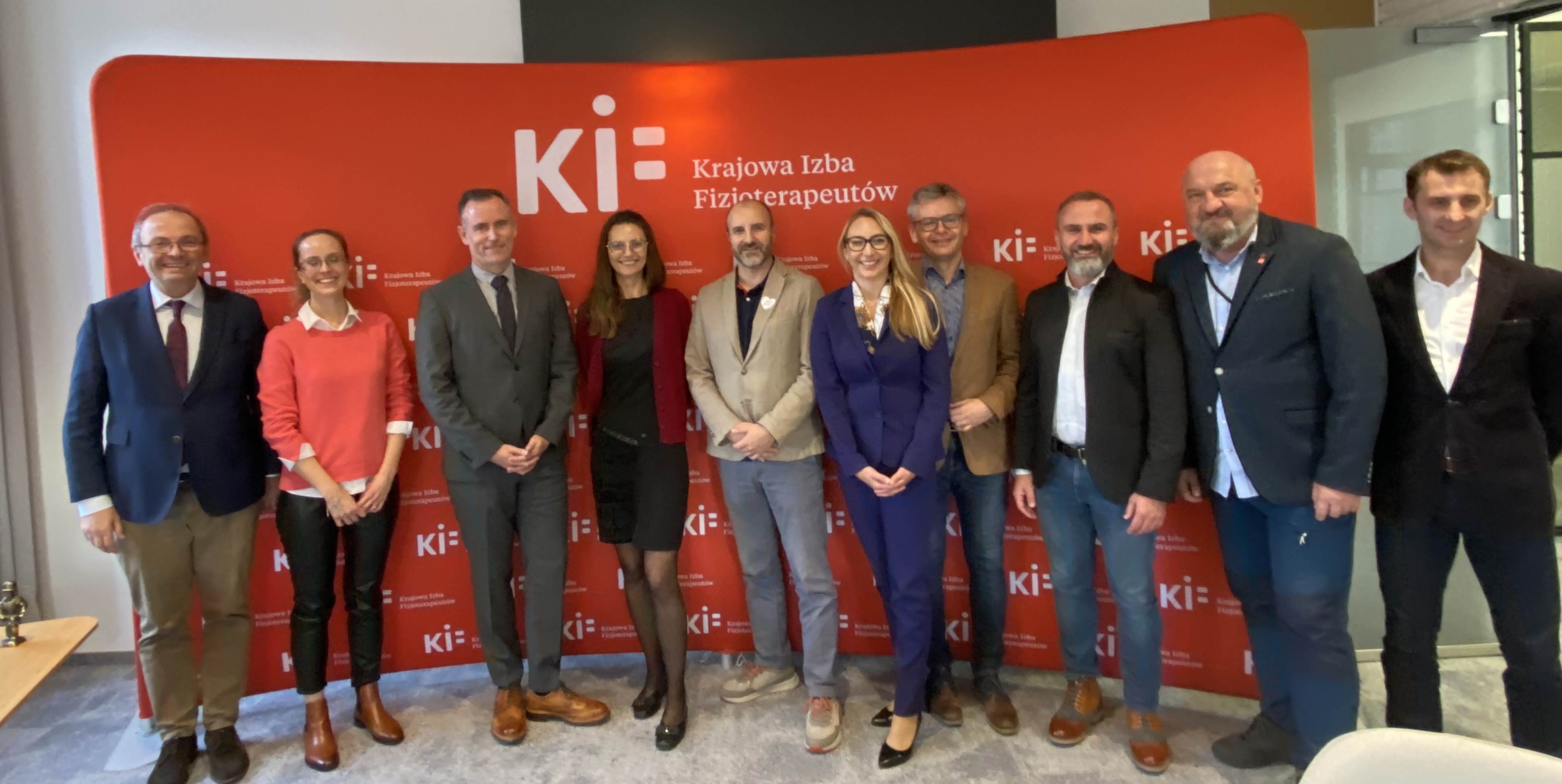 Jonathon Kruger, World Physiotherapy's chief executive officer, met with representatives of the chamber and visited the Warsaw Institute of Psychiatry and Neurology. He also met with Natalia Morgulec-Adamowicz, of the faculty of rehabilitation at the Jozef Pilsudski Academy of Physical Education, and visited classes led by Agnieszka Stepien.  
KIF has more than 71,000 members and is the largest national physiotherapy association in Poland.  
During the discussion meeting, KIF was represented by Maciej Krawczyk, Zbigniew Wronski, Tomasz Niewiadomski, Ernest Wisniewski, Jacek Koszela, Dalia Woznica, Weronika Krzepkowska, and Wojciech Komosa. 
Representatives of the Polish Society of Physiotherapy, which had previously represented Polish physiotherapists within World Physiotherapy (then World Confederation for Physical Therapy) were also invited to take part in the discussion meeting. This included Jan Angielniak, Magdalena Hagner-Derengowska, Aleksandra Szabert,  
Jonathon said: "This trip was a fantastic opportunity to connect with one of our largest, and most recent, member organisations. The work that the leadership of KIF has undertaken to drive the development of physiotherapy in Poland has been very impressive."