Asia Western Pacific region webinar series
Register here to take part in the webinar
This free webinar is only open to members of World Physiotherapy member organisations in the Asia Western Pacific region. 
Webinar title
Health promotion and management of chronic diseases
Date and time
27 September 2023, 11:00 UTC 
Speakers 
---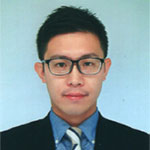 Shigeharu Tanaka is an assistant professor of physiotherapy at Kanagawa University of Human Services, Yokosuka, Japan. He graduated from Kobe University, Graduate School of Health Sciences with a PhD and studied at McGill University in Canada as a graduate research trainee. Shigeharu's research focuses on musculoskeletal and geriatric rehabilitation. He has published more than 50 peer-reviewed papers on the field of rehabilitation and physical therapy.
Topic: Aging society and preventative management of knee osteoarthritis in Japan
---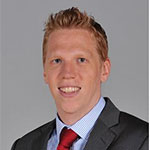 Anthony Goff teaches on the BSc physiotherapy programme at Singapore Institute of Technology. His published research focuses on patient education and engagement in guideline-recommended first-line care for people with knee osteoarthritis. He has a particular interest in how beliefs about osteoarthritis are formed, and the impact that this has on self-management, plus using co-design methodology to create digital educational and behaviour change interventions.
Topic: Knee osteoarthritis misinformation
---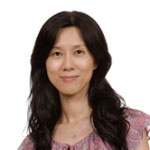 Lavinia Wong Kit Yee has been working in hospitals, community rehabilitation settings, and in the private sector in Hong Kong for over two decades. She is the senior clinical associate in Tung Wah College. Her integration of experience in arthritis care and management, hydrotherapy and patient efficacy facilitate her work towards a total patient care plan. In addition to teaching, Lavinia is also a professional advisor for a number of arthritis patient groups and an executive member of the scientific committee of the Hong Kong Arthritis and Rheumatism Foundation.
Topic: Update on management for people with rheumatoid arthritis
---
Register here to take part in the webinar