Joseph Martial Capo-Chichi has recently been appointed in charge of the development and promotion of physical medicine and rehabilitation at the Ministry of Health of Benin. We contacted Joseph to find out more about the role and his aspirations. He shares his experiences and insights below.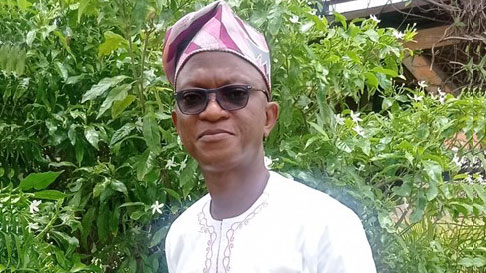 I have been practicing as a physiotherapist for 18 years, including at the Centre de Dépistage et de Traitement de l'Ulcère de Buruli (CDTUB) in Benin and serving as an association mentor in the implementation of World Physiotherapy's SUDA project in Mali. 
I hold a BA in physiotherapy, a BA in psychology of organizations, MSc in environment health and sustainable development, and interuniversity certificate in quality and organization of health systems. 
Buruli ulcers are one of Africa's neglected tropical diseases, and I am passionate to be working with those affected by this mostly preventable disease. I was very honored to present some of this work at a research conference at the World Health Organization in Geneva, Switzerland. 
I am the chair of the World Physiotherapy Africa region and work with many associations for their reorganisation in their country but also for their membership within World Physiotherapy. As a former president of the Beninoise Association of Physiotherapists – Reeducators, I have contributed enormously to the development of physiotherapy in Benin and among French-speaking physiotherapists in the region.

Why was this role created?
The role is a result of a long advocacy and lobbying campaign carried out by all the actors of rehabilitation (professionals and partners) in Benin, under the leadership of the physiotherapists who understood from the beginning the importance of being present at the level of the decision circles. It is also because the health authorities progressively understand the importance of rehabilitation and that the right actors are needed for the right decisions.
What are the key responsibilities of this role?
•    Ensure implementation of rehabilitation guidelines
•    Ensure the dissemination of quality standards in rehabilitation services including physical medicine in the health pyramid and guarantee their respect
•    Promote the training and recruitment of competent human resources as well as the setting up of adequate technical resources
What are you most excited about in this new role?
I am excited about the opportunity to contribute at a higher level of decision making to the development and promotion of rehabilitation. It will help me carry the voice of physiotherapy, and rehabilitation in general, further and continue the work of advocacy and lobbying.
What differences do you think you will be able to make in this role?
I will be able to take advantage of my experience in the field but especially of my position and my contacts at a national and international level to make things happen.
What are the key challenges for physiotherapists in Benin?
•    Development and promotion of the profession including its visibility
•    Strengthening and improving the entry level and postgraduate training for a better management
•    Application to all professionals of the ethical rules of the profession through the creation of the professional order
•    Evaluation and improvement of clinical practices through greater involvement in scientific research
What support have you had from physiotherapy organisations in World Physiotherapy's Africa region?
My colleagues in Benin and the members of the World Physiotherapy Africa region board were very happy with my position and showed all their support in achieving the goals and helping me to take on bigger challenges.
Some colleagues from other countries have said they will also continue to fight for physiotherapists to be represented at such a high level for a better visibility.
How could World Physiotherapy and physiotherapy organisations in the Africa region help support you in this role?
•    Share documents and experiences that have produced results in the development of rehabilitation in countries in and outside of Africa and, if possible, arrange exchange visits
•    Share capacity building opportunities that could help me be more effective in my role but also that I can share with my colleagues
•    Share funding, equipment and partnership opportunities